Workplace Safety Poster Contest
About the School Poster Contest
During the past several years, the Labor Commission has received a consistent number of school entries from participating local schools. In addition to the cash incentives for the participating student and their school, the top 12 school poster winners and their art work are featured in the Utah Workplace Safety and Health Calendar, created and sponsored by the Utah Labor Commission Workplace Safety Program. These calendars are provided free of charge to Utah employers, community organizations, schools or anyone else interested in promoting safety in the workplace.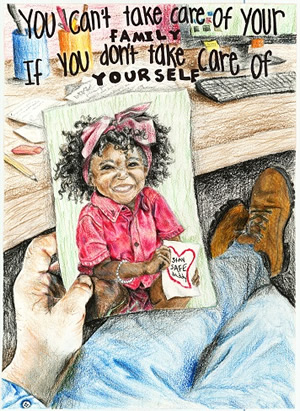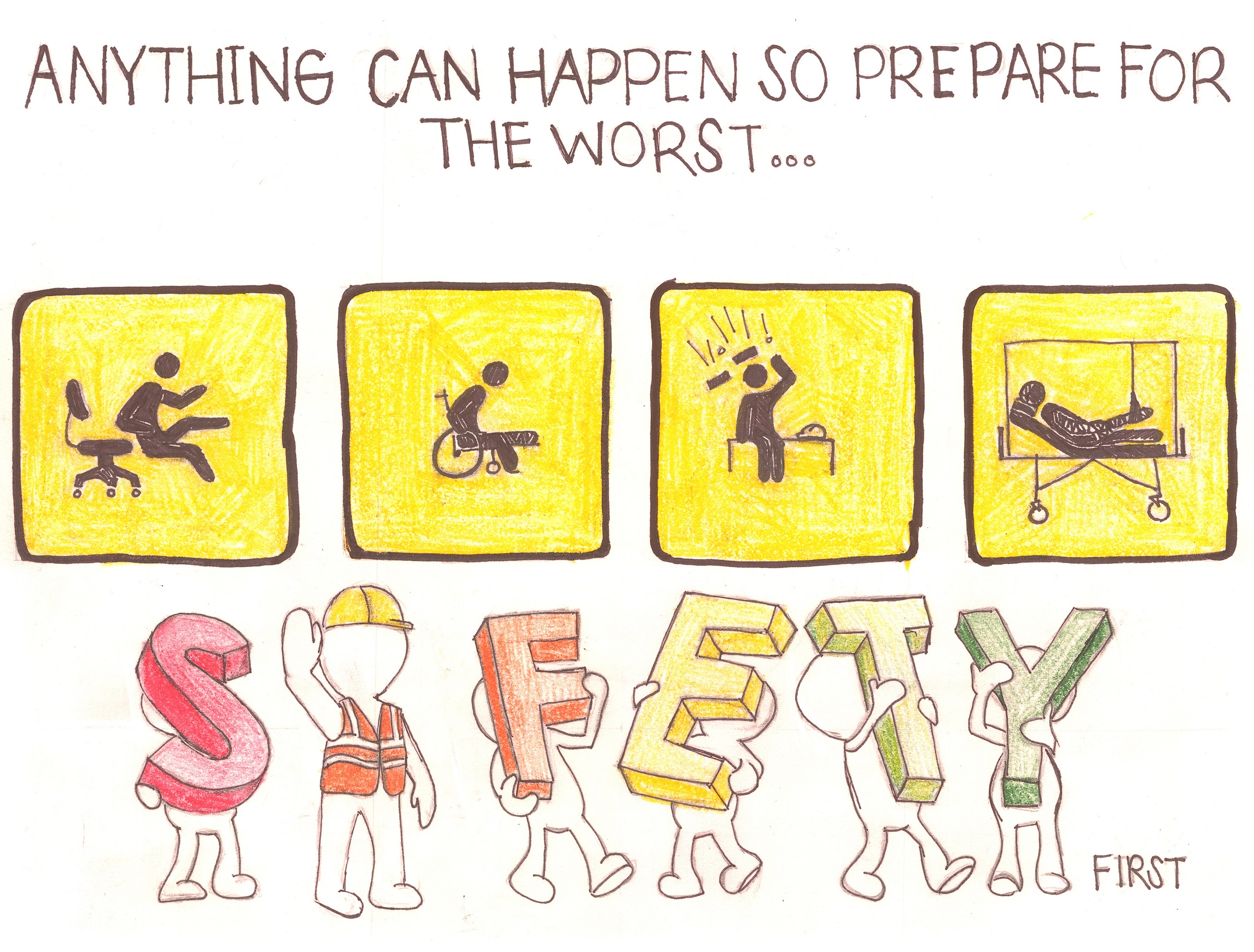 ALL ART POSTER ENTRIES MUST BE RECEIVED BY THE LABOR COMMISSION NO LATER THAN FRIDAY, MARCH 17, 2023 TO BE CONSIDERED

Entries are to be delivered by mail or in person to:

Utah Labor Commission
160 East 300 South, 3rd Floor
P.O. Box 146600
Salt Lake City, UT 84114-6600
Attention: Eric Olsen

All middle and junior high students – private or public – are eligible to enter.
Students are allowed to create ONE entry per student. The entry must be a two-dimensional drawing or painting no larger than 2′ x 3′.
All artwork must be completed by the students.
All posters must be clearly labeled with the student and teacher's name and school on the back of the poster.
Artwork can be done using: paints, markers, computer art and\or pen and ink. Collages are welcomed too. Students should keep in mind artwork may be reproduced and full-color artwork is preferred.
The entry should communicate the importance of taking safety seriously in the workplace. Suggested industries include: Construction, manufacturing, office, mining, service, transportation, and the public sector.
The winning poster will be reproduced as determined by the Labor Commission. All entries will become the sole property of the Utah Labor Commission and may be reproduced by the Labor Commission for any purpose and in any form.
From all submitted entries, there will be approximately 35 posters selected as semi-finalists.
The winning entry will receive a cash prize of $500 for the student, as well as a $250 cash prize for the classroom.
The next three runners-up will each receive a cash prize of $300, as well as a $150 cash prize for the classroom (per winning student).
Eight additional entries will be selected as Honorable Mention and will receive a cash prize of $200, with a $100 cash prize for the classroom (per winning student).
One additional entry will be selected as a Special Recognition and will receive a cash award of $100.
All of the Honorable Mention and the special recognition winners as outlined above will be featured in the 2023 Workplace Safety Calendar.
Non-placing semi-finalists (remaining 22 entries) will receive a cash award of $50 and a certificate of recognition from the Utah Labor Commission.
EACH SCHOOL ENTERING THE CONTEST WILL RECEIVE A MINIMUM CASH PRIZE OF $300 FOR THEIR PARTICIPATION! (Schools with winners will receive the additional prize money for each student in the top 12!)
All winning posters become the property of the Utah Labor Commission AND WILL NOT BE RETURNED. The Non-winning posters will be held at our facility for approximately 2 months after the competition has ended, so pick-up arrangements from the school can be made.
The winner and top finishers will be notified by email or phone at the school's designated contact or Art Teacher, no later than May 2023.
All of our calendar poster winners strive to illustrate through their art work, the impact accidents have on the quality of life for employees, family and our society as a whole. Entries are judged by a panel of officials from the Labor Commission, based on the artwork's content, originality, execution and relevance to workplace safety. For more information, or to obtain free calendars for your business or organization, contact us.